@PlanetBrandee Goes Vintage!
_____
Hey, girl, hey! Full Circle Skirts. Corsets. High Heels for Grown Ups.
We've chatted in the past about our mutual love for thrifted vintage, from tweeds, to disco to floral and back, so this week, as a special departure from my usual travel series, I'm bringing you a sweet and romantic glance at vintage! We all know wedding season is coming (tell me you aren't buried in invites = not going to believe it!). So grab that waist cincher, a classy shade of red lipstick and let's get vintaged!
Intro: STAY CLASSY.
Question: When will this Kardashed damnation of hyper-countoured terrifyingly cake faced nonsense of the makeup world ever end?
Answer: Technically, anytime the real ladies are ready to give it a go!
SO: let's keep it classy okay? Put down that cliched selfie stick and learn to line those lips with something other than matte eggshell #135! Grab a crimson classic red, go deep and bright, and top it with rosy cheeks and a classically shaped Monroe inspired brow.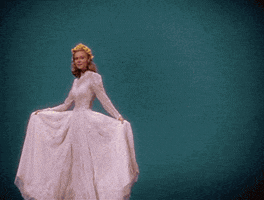 Question: What is considered a "classic" vintage shape?
Answer: EVERY shape is classic if you groom it right! Vintage knows no shape!
Although iconic Monroe hourglass is always a good way to go, there's SO many ways to style a figure! Play it one-style-fits-all and stick to classic pencil skirts, or flouncy bow tops. Kick it up a Gal Friday notch with some heels and make yourself a wedding guest night to remember!
SO who's ready to be the next Audrey or Marilyn? Are you a #vintage maven? Snap a pic and share it with me for a chance to be featured here next week! And stay tuned for my next #travel #adventure which has me going to a new destination, but shhhh, that's STILL, (yes STILL!), a secret for now!
Till then, follow my #food #fashion and travel treks on Twitter and Instagram @PlanetBrandee and see you on the road!
When you #ShopGoodwill , not only will you look good, you'll feel good, too! Your purchases support Goodwill's programs and services. Head here to find GoodwillNYNJ store locations near you!