New Store Hours
Beginning on 6/1, all of our stores (with the exception of the Van Dam outlet in Queens) expanded their hours and are now open 9 am – 9pm every Monday-Saturday. Most stores are now open 10 am – 8pm on Sundays. The Bergen County stores in Paramus and Elmwood Park, NJ are closed on Sundays.
Please check here for Van Dam outlet store hours, or call 718-392-0125.
Celebrate Flag Day with a Fantastic Sale!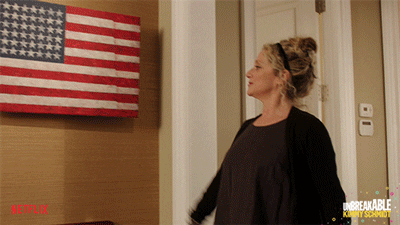 This Tuesday, 6/14, is Flag Day! To celebrate, Goodwill NYNJ is offering 25% OFF all red, white & blue items and tags.
Don't Miss Out on This Weekend's Fabulous Window Sale!
Please stop by one of our participating locations below to take part in our window sales this weekend! This listing includes information for Goodwill NYNJ store window sales for the weekend of Saturday 6/11.
Window Sale General Rules:
o    Tickets are distributed to customers in line, first come-first serve
o    Customers may enter the store in numerical order once the doors open to the public
o    Customers may purchase a limited number of window items, check each store for specific details
o    After selecting their window items, customers may shop for other items in the store, go back in line to purchase other window items or exit the store until it opens to the public
o    Check for specific store rules
SALE HOURS AND DATES
New York City
Central Harlem, 5th Ave. Store: Saturday 6/11, tickets 8:15 am; sale 8:30 am
To find a Goodwill Store near you, click here.
When you #ShopGoodwill , not only will you look good, you'll feel good, too! Your purchases support Goodwill's programs and services. Head here to find GoodwillNYNJ store locations near you!