@PlanetBrandee Special Edition: How to Layer Clothes in this Whack NYC Weather!
So, as we went over LAST week as well, it's fairly clear the weather is being not so cool lately here on the East Coast! NYC this Spring feels more like FALL vs Spring vs humidity vs 30 degree shifts in ONE day, so once again, Goodwill NYNJ is stepping back from our usual @PlanetBrandee travel adventure for another rain delay and bringing you some fabulous videos and fun, shareable gif's celebrating THE best ways to kick the thrift into full gear and layer #LikeaBOSS! So grab those cashmere tanks, thin cardis, comfy sweaters and good for subway AND work clothes you found at Goodwill this week and let's get started!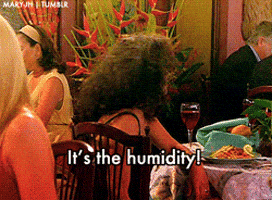 SO: We've all been experiencing the super COLD parka weather, (IN MAY?!), and aside from that, the strange phenom of small space NYC humidity because our heaters are on yet again! So how does one battle a 30-degree temp shift while running to work on the A train? Simple: let's get our video and photos smorgasbord ON!
First up, the lovely Erica gives us chill, buzzable tunes to get down with, and a muted palette of inspo for spring layering!
Second up – the sharply stylish Penny Chich giving us dark wash denim life!
Hers are $22, but you can find the same ones at your local GW store for only $7.99! LOVE it!
And P.S.: this goes for MEN too! Not only gals getting in on this layering action!
And lastly, the upbeat "Hello, Gorgeous!" with an adorable week's worth of how to "Layer like a New Yorker" inspo!
SO: What's you inso for layering #likeaBOSS and your fave 30-degree shift #OOTD?
Tell us your layering secrets! Cashmere tanks are mine paired with vintage washed dark denim and a huge silk kimono! No kidding, I found mine at Goodwill for $14.99 = LOVE IT! Better yet, snap a pic of yourself looking cute and share it with me for a chance to be featured next month!
And as always, stay tuned for my next #travel #adventure which has me going to a new destination, but shhhh, that's a secret for now! Till then, follow my #food, fun and travel treks on Twitter and Instagram @PlanetBrandee and see you on the streets!
When you #ShopGoodwill , not only will you look good, you'll feel good, too! Your purchases support Goodwill's programs and services. Head here to find GoodwillNYNJ store locations near you!