Hello, again, friends and followers.
Recently, we made an announcement, which turned out to be slightly premature. We told you we were moving our blogs — including this very blog, A Good Look — over to our organization's main website at www.goodwillnynj.org.
But then, friends, you gave us some feedback. You let us know that you missed having A Good Look and one of its most fabulous, most fun bloggers — Brandee Sanders (aka @PlanetBrandee) right here!
So, without waiting too long to right this wrong, we've brought A Good Look and @PlanetBrandee back! If you're also a follower of our other blog, Where the Goodwill Goes, you can still find those fantastically informative posts over in the News & Events section of our main website going forward. But for all things related to thrifty fashion and A Good Look, please stay right here!
And without further ado, here's the latest update from the lovely Brandee Sanders!
_____
@PlanetBrandee Part 1: Your Guide to Mystic March
(Or, how I school you in the ways of building your own wanderlust gypsy witch wardrobe!)
_____
Pop quiz, my fashion freaks – answer truthfully!
Have you ever, or do you still own a black trench coat, pointed hat, batwing dress or caftan of any kind?
Do you adore Stevie Knicks, watch the Originals and/or have you done Rhiannon as a karaoke song?
Do you burn incense, love Tarot or LIVE for a good essential oil?
Do you know The Craft movie line by line?
Do you know your sign and/or are you one of those people getting daily horoscopes?
Lastly — black mid thigh boots, oversized rings, vintage 90's, what say you: yay or nay?
If you've answered YES to any of the above, then you're in LUCK because my next travel adventure has me gallivanting off into the desert sunset abroad – and in prepping, I realized my luggage and closet are fairly mystical!
And a little magic never hurt anyone so hold on little witches! We're going to trek into the fog machine running, right into the huge, ringed world of Mystical March! This 4-part series will take you on the dramatic and often fab world of dressing to invoke the fashion spirits.
Part 1: Intro and The Basics of Witchy Wardrobes
Part 2: RINGS for your LIFE
Part 3: Vintage Velvet Redux
(And finally) Part 4: Crafting Realness
So for Part 1, I give you these gifs as your inspiration! I hope you're excited for the summons next week!
Firstly, it helps to start off with the simple things, like strong arches and killer brows, like our girl Morticia: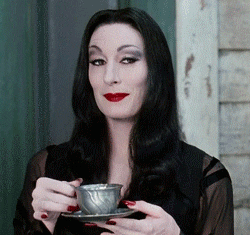 Secondly, keep your monochromatic and/or dark jewel tone game on point, like this little witch, who is bringing in spring like a goth champ ala 1999: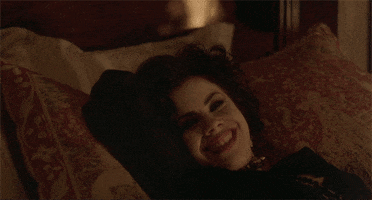 Thirdly, can we get a little gossamer diaphanous Sleepy Hollow cloak-esque love in? Romantic, dark mystery gazing isn't just for October!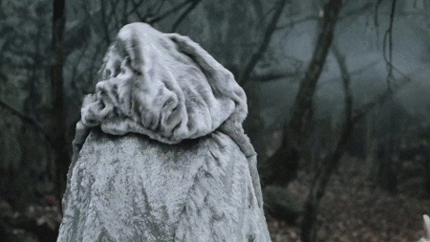 And yes, before you crumble at the thought of white, it's not just for wedding!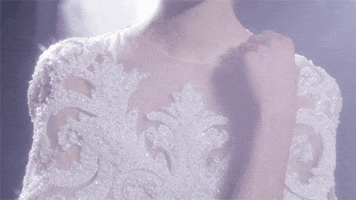 And lastly, keep in mind that you need to OWN the look if you plan on rocking it all. If you're not Stevie, then go Katy Perry car wreck DRAMA. ALL in: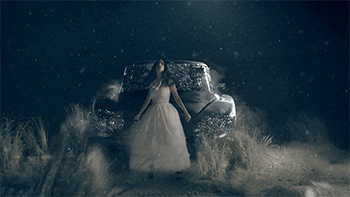 SO: Do you love like Morticia? Walk for abreast like The Craft? Dig the amulet zen? Snap a pic and share it with me for a chance to be featured! And stay tuned for my next #travel #adventure in April, which has me going to a new destination, but shhhh, that's STILL secret for now!
Till then, follow my food, fun and travel treks on Twitter and Instagram @PlanetBrandee and see you on the streets!